Windsor, ON — GaiaDigits today announces that GaiaScreen 2.0, a simple and powerful health screening application has been launched. GaiaDigits is a Canadian workforce management solution company, which provides the modules of Core HR, Employee Schedule, Time & Attendance (including PTO & Leave Management), Workforce Analytics, Mobile APP and SPM (Sales Performance Management). GaiaDigits also brings the best practice with innovative culture and high-quality experience to customers. 
Since the March of 2020, COVID-19 has changed the global patterns dramatically and continues to influence every aspect of the economy in the world. Currently, most businesses in Canada start to reopen after several months close. However, with the number of COVID-19 cases is still rising, protecting people, especially for those who must go back to workplaces, from being infected by the virus is still the top priority. To that end, GaiaDigits released a new-featured GaiaScreen 2.0 application for better tracking employees' health conditions.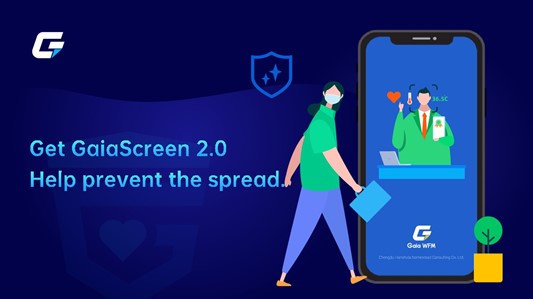 After several rounds of updates, GaiaScreen 2.0 is designed with a new interface and dashboard to help users better navigate. The visualized reports allow managers to view "today" "last 7 days' and "last 30 days' history. They can also customize the questions based on their needs and set up reminders and notifications. In addition, this application possesses record export and real-time search functions. From employee ends, they do not need to download and install this application, which is relatively simple and user-friendly. History checking is also available for users. Therefore, the GaiaScreen 2.0 will meet most of your expectations and help to fight covid-19 during this unpredictable period.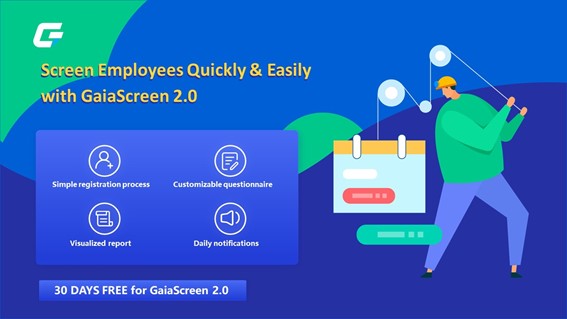 "GaiaScreen is being used by many of the leading organizations in the world for employees' health screening and analytics. The GaiaScreen 2.0 with more powerful features will enable our customers to face the pandemic in a new way and lead to safer types of work", said Mr. Ye, the President of GaiaDigits.  
Contact 
Marketing Manager 
Betty Xiang: bettyx@gaiadigits.com