Space Management & Desk Booking for Optimal Use
Simplify your office space management and desk booking process with Gaia Workspace. Our user-friendly system helps you streamline scheduling, enhance accessibility, and improve planning. Reserve the perfect spot, find your colleagues easily. and manage all your meetings in one place.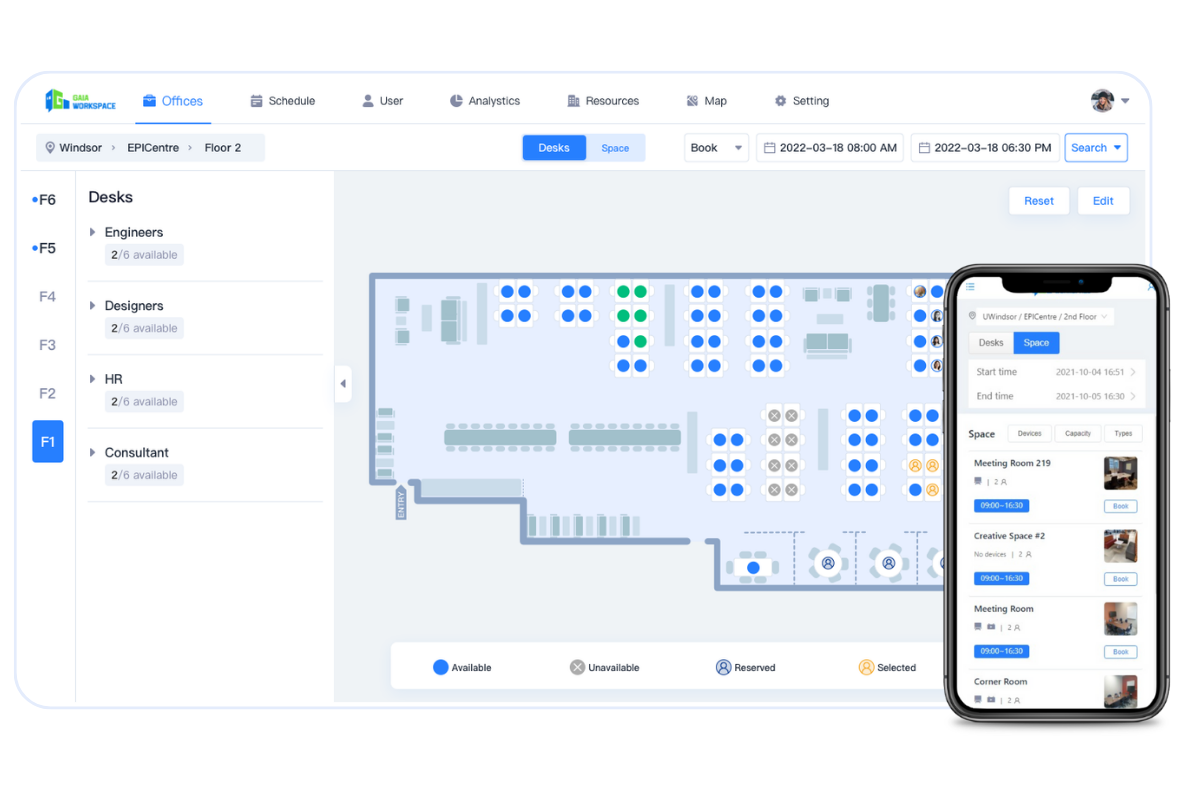 Communication with Gaia worked excellently, despite the different time zone. Cheng and his team immediately took care of solving a problem and gave us excellent support. Many thanks to the entire GAIA team.                                              
"It has been very easy transition to Gaia Workspace. The support from the team has been amazing. They have worked with us every step of the way to ensure the product works the way we need it to. They are quick to respond and have made a great looking, easy to use product."
"We use it for desk booking and so far, we have had great success with the software, and with integrating it within our workplace to the employees. The recent updates done have dealt with the most frequent questions I get, "when and where did I book."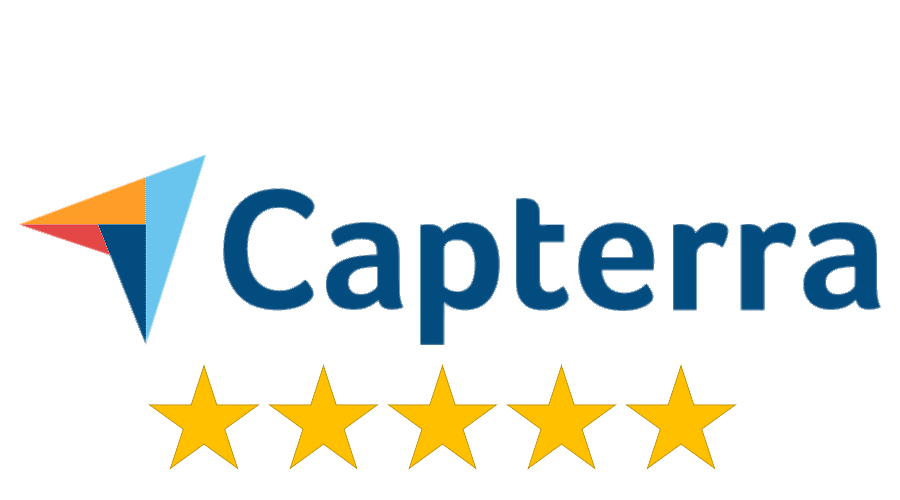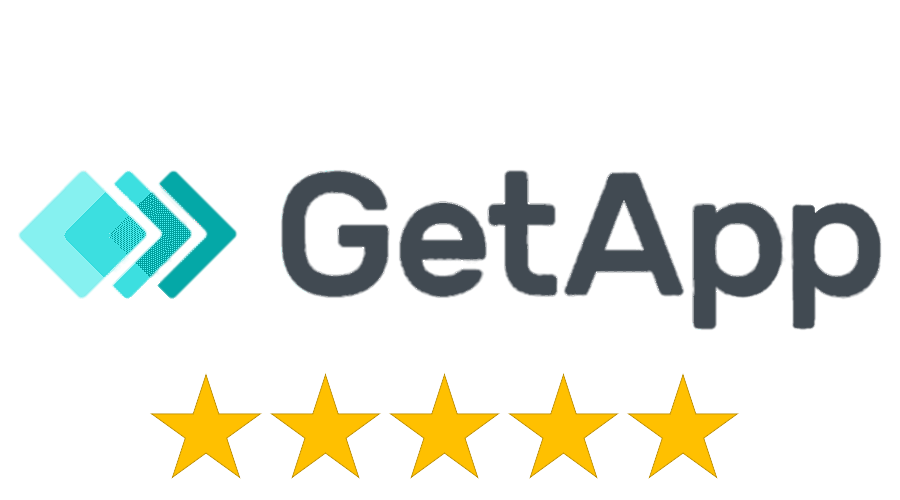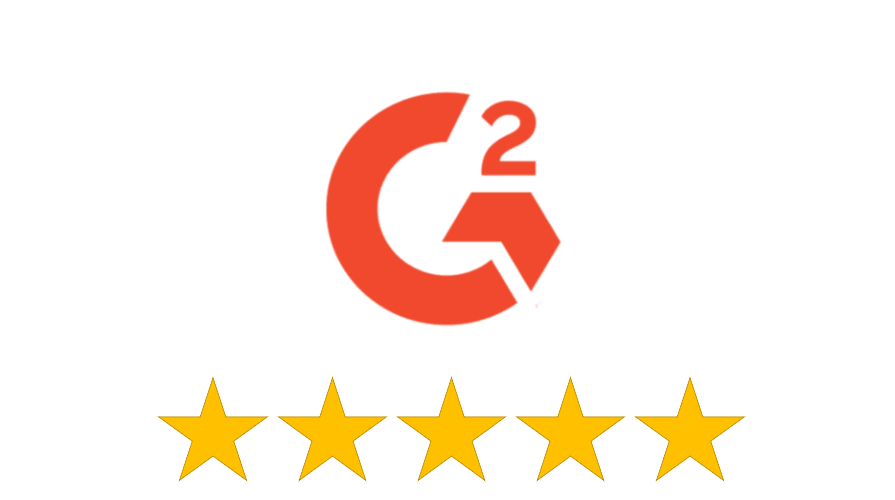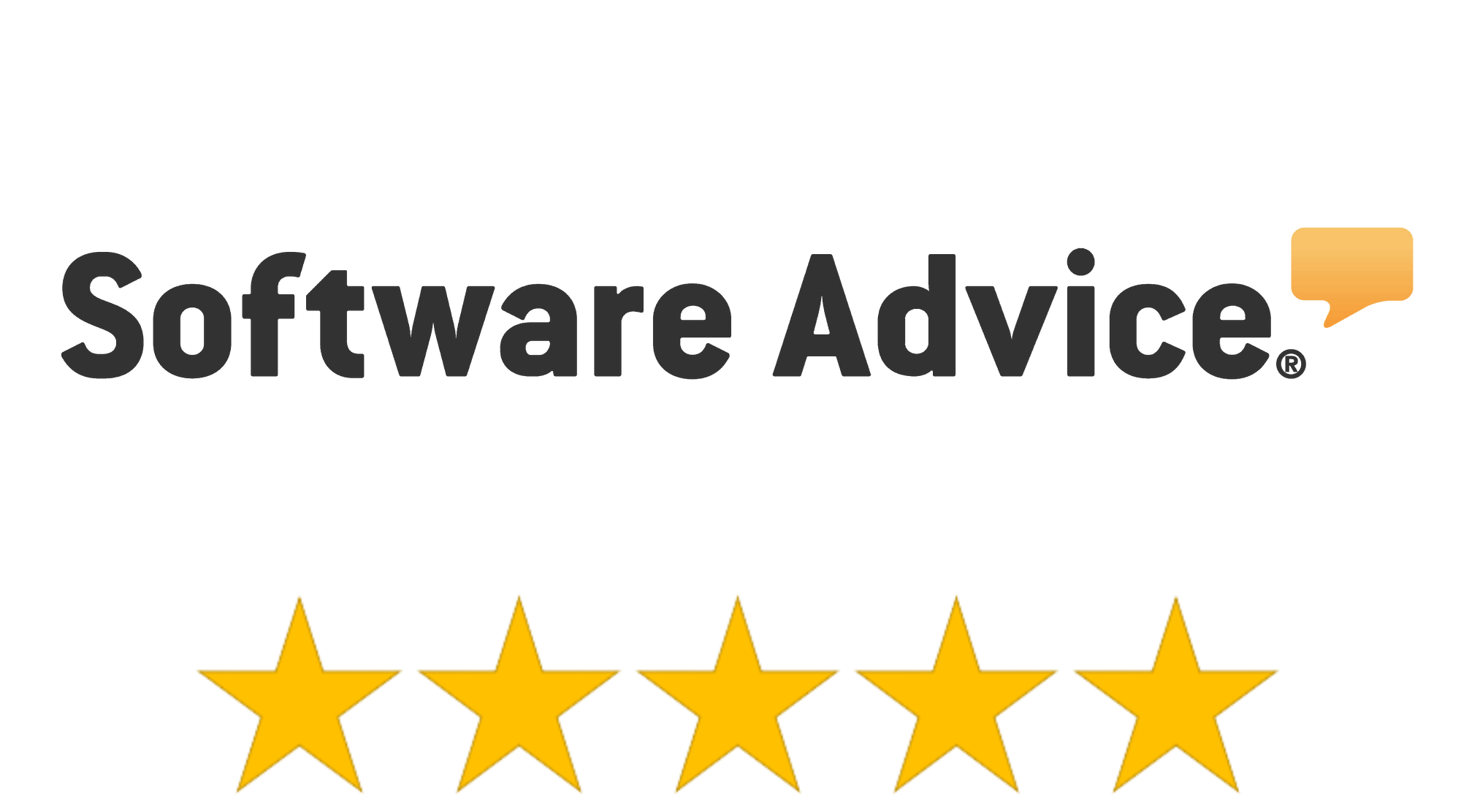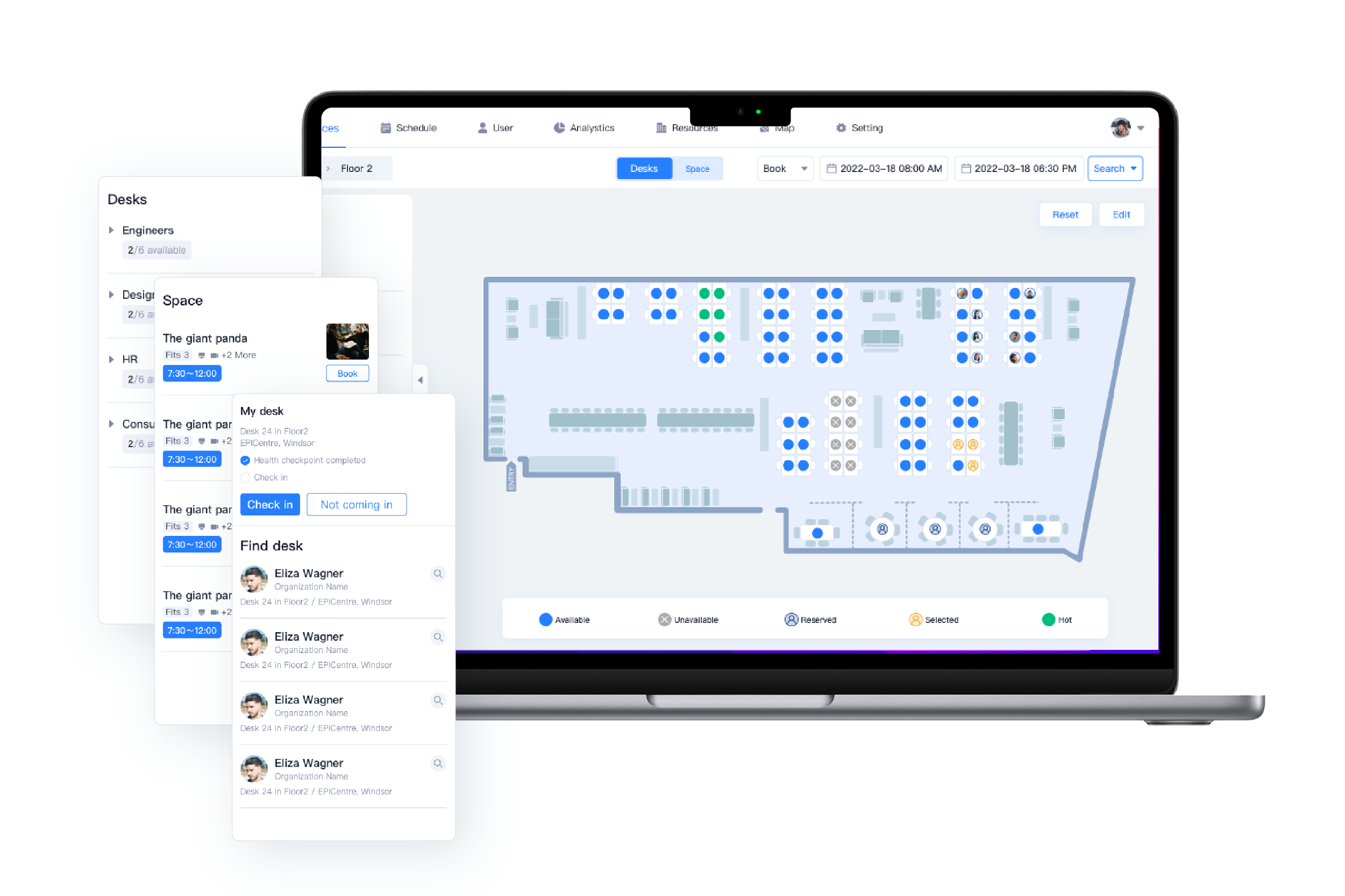 Optimize Your Workspace Experience
Utilize location-based check-ins & generate reports on desk bookings, occupancy, and cancellations. Gain insights to improve space planning.
Employ location-based check-in with immediate occupancy statistics to reduce absences and enhance accessibility.
Generate everyday reports on the booking of desks, occupancy, or cancelled reservations.
Enhance contentment and experience by gaining advanced insight into the need for spaces, enabling improved planning.
Reserve perfect spot and find your colleagues easily
Effortlessly reserve workspaces with Gaia Workspace. Locate colleagues with interactive floor plans for more productive collaborations.
Employ an interactive floor plan featuring current visibility of who's present in the office and their assigned seating locations.
Locate team members and reserve nearby desks for more efficient discussions or collaborations.
Find and reserve the perfect spot you want and know where your colleague sit.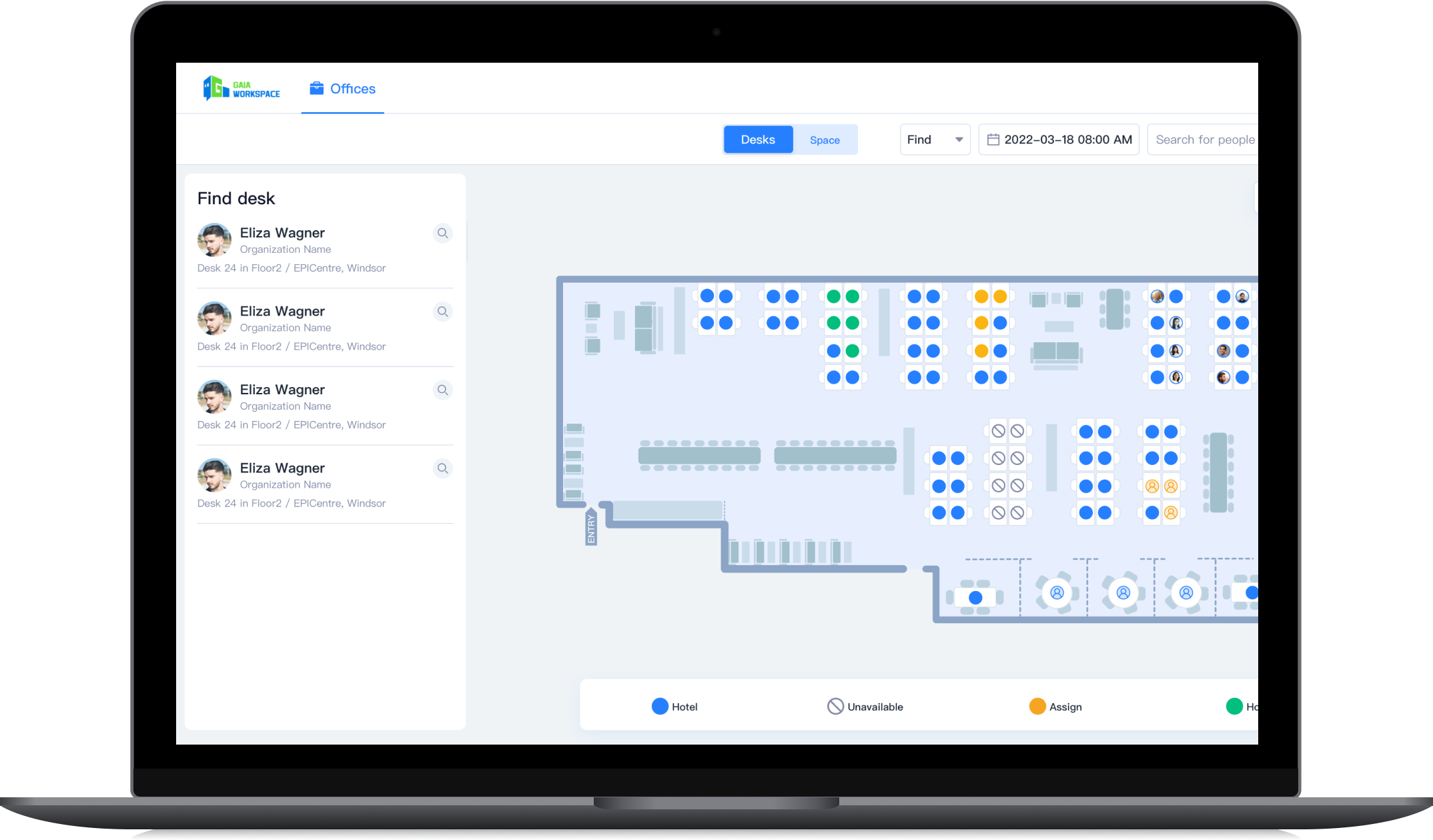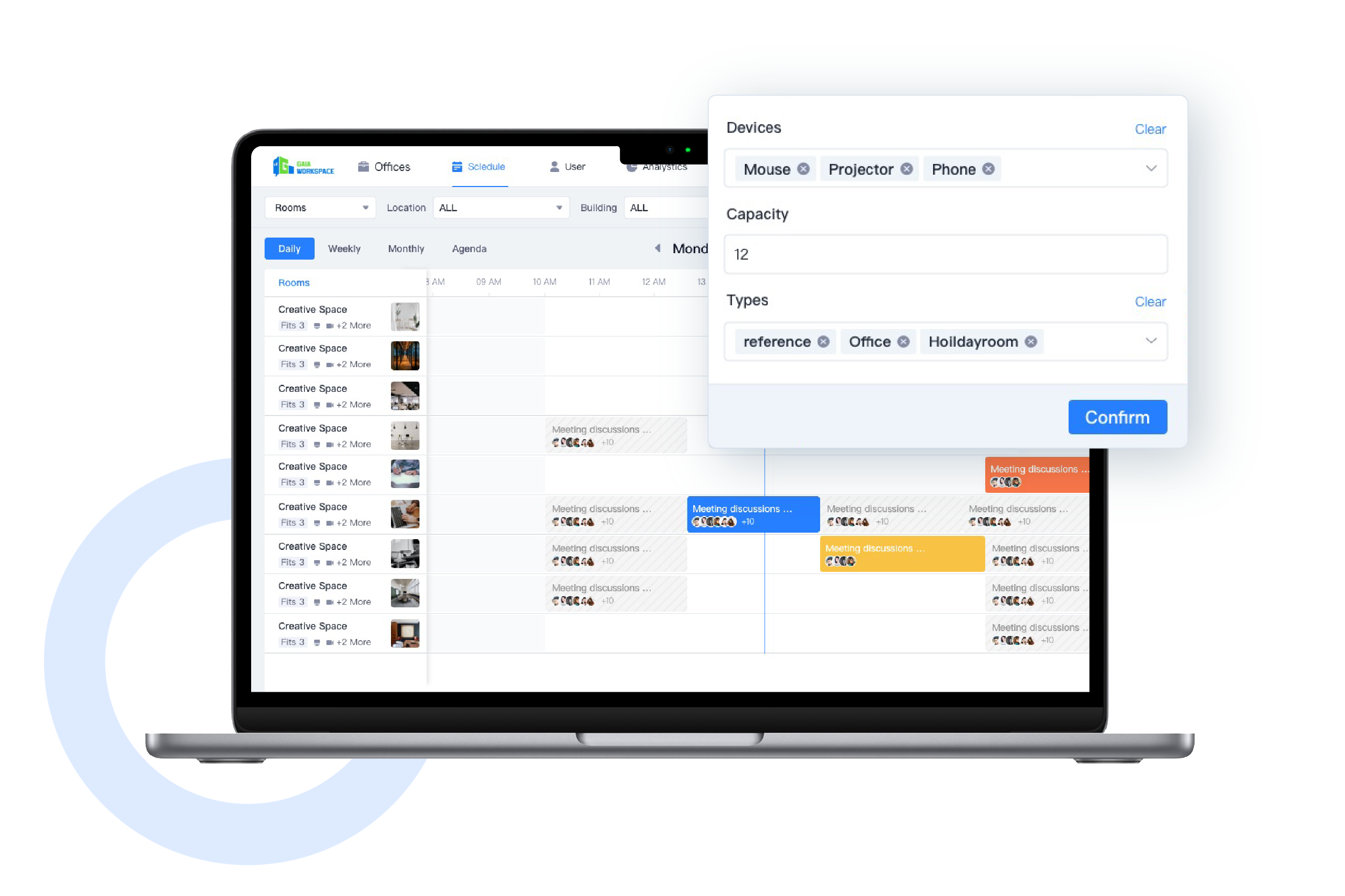 Manage all your meetings in Gaia Workspace Calendar View
With Gaia Workspace's Calendar View, reserve meeting areas, invite coworkers, and find available spaces based on size and amenities. 
Reserve meeting areas directly from your schedule and invite coworkers with minimal effort.
Look for open meeting spaces, sort by desired site, capacity, and accessible amenities.
Find available rooms easily with visual floorplans
With Gaia Workspace's visual floorplans, view scheduled meetings and booked rooms. Sort by site or amenities and find rooms effortlessly.
Obtain a quick overview of all scheduled meetings and booked conference rooms through the webpages
Effortlessly find your reserved meeting areas on the floor plan included in the booking details page.
Sort available conference rooms by site or amenities.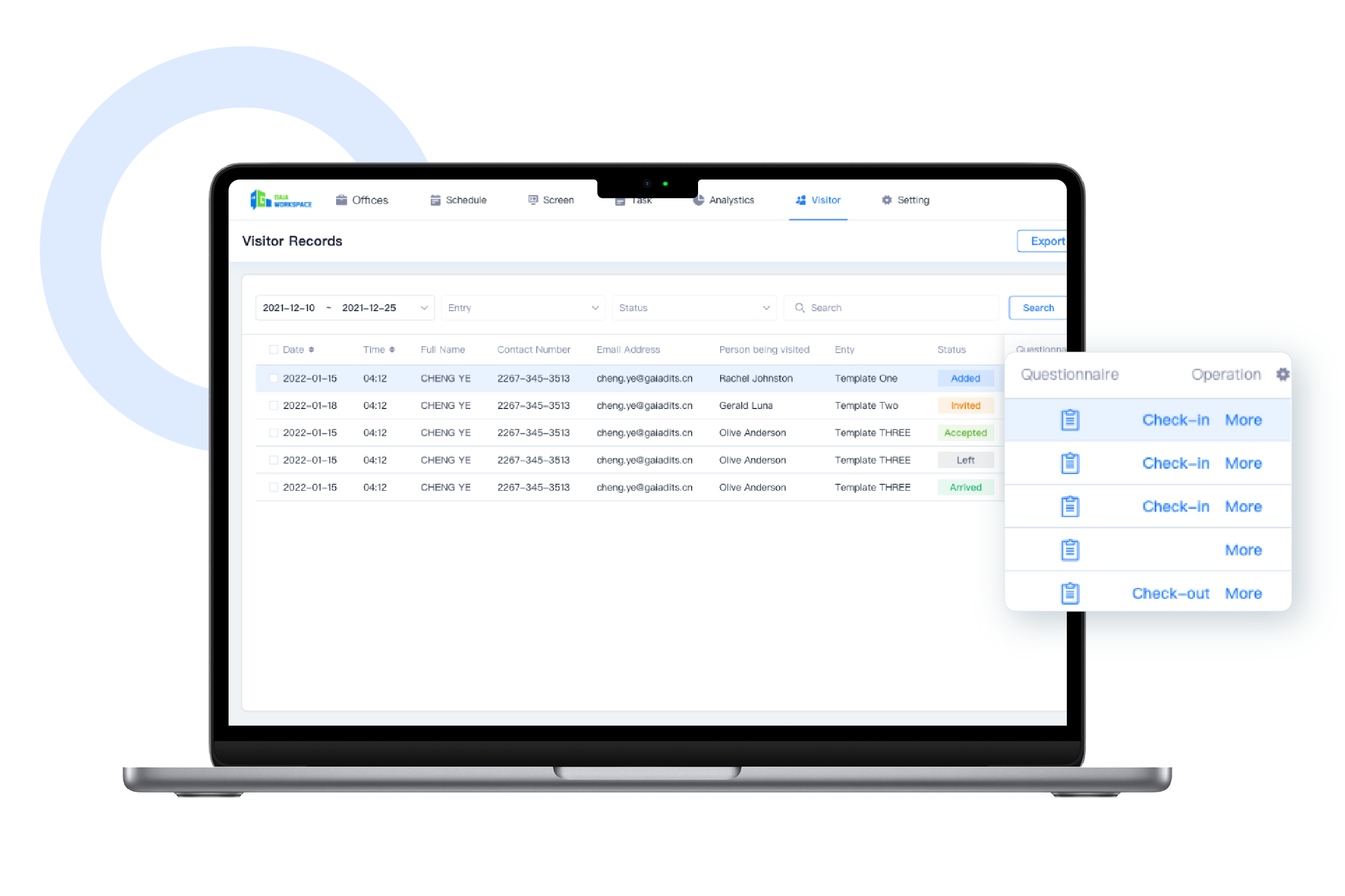 Trusted by Leading Companies and Organizations
(No credit card required)