In today's evolving work landscape, effective collaboration, seamless communication, and optimized space management are crucial for higher education institutions. With the rise of hybrid work models, it becomes essential for staff in the education sector to efficiently manage office space. Gaia Workspace, an innovative workspace management solution, offers a range of features designed specifically for room and desk booking, visitor management, and visualized analytics. In this blog, we will explore how Gaia Workspace revolutionizes collaboration and space management in higher education, reducing costs, improving space utilization rates, and avoiding meeting room usage conflicts.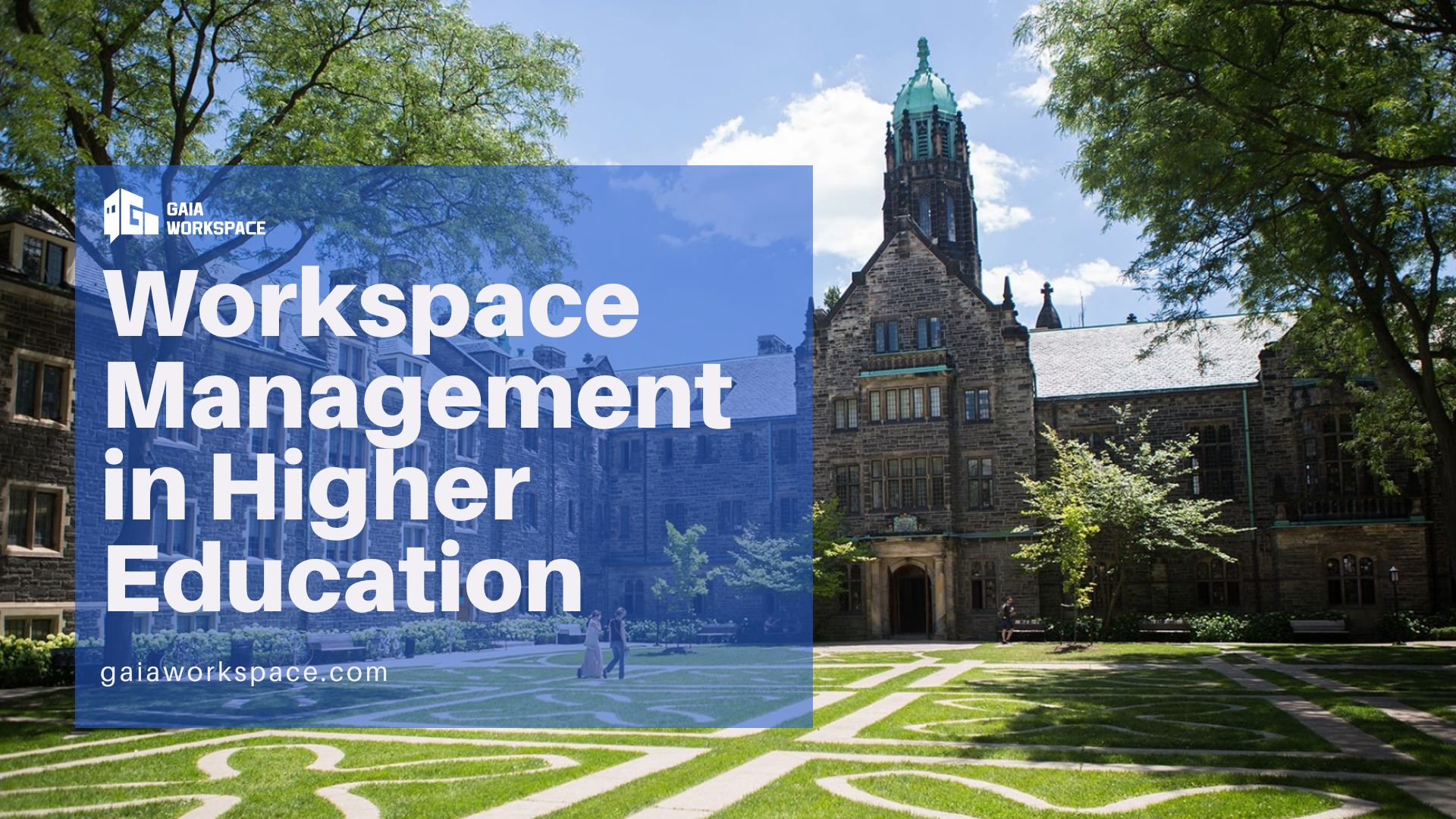 Streamline Room and Desk Booking
Gaia Workspace simplifies the process of room and desk booking, allowing staff members to easily reserve spaces for various purposes. Whether it's a classroom, meeting room, or individual workstations, Gaia Workspace provides a user-friendly interface that enables staff to check availability, choose suitable spaces, and schedule bookings with just a few clicks. This streamlines the booking process, ensuring that staff can efficiently manage office space and avoid conflicts arising from double bookings or improper room utilization.
Hot Desking for Flexibility
In a hybrid work environment, where staff members alternate between working remotely and coming to the office, hot desking becomes an essential feature. Gaia Workspace offers a hot desking functionality that allows staff to find and reserve available desks on the days they plan to be in the office. This flexibility promotes efficient space utilization by eliminating the need for dedicated workstations for each staff member, reducing costs and optimizing office resources. Staff can easily locate and secure a desk that meets their needs, ensuring a smooth transition between remote and office work.
Visitor Management for Controlled Access
Education institutions often host various visitors, including guest speakers, industry professionals, and prospective students. Gaia Workspace includes a visitor management feature that streamlines the process of welcoming and managing visitors on campus. Staff can pre-register visitors, scan QR codes, and easily track their arrival and departure. This enhances security and ensures a seamless experience for both visitors and staff members. By efficiently managing visitor access, educational institutions can maintain a safe and controlled environment while fostering positive interactions and networking opportunities.
Visualized Analytics for Informed Decisions
Gaia Workspace goes beyond room and desk booking features by offering visualized analytics that provide valuable insights into space utilization and meeting room usage. Staff members can access detailed reports and analytics dashboards, which present data on room occupancy rates, peak usage times, and meeting room availability. These visualized analytics enable staff to make informed decisions regarding space allocation, identify underutilized areas, and optimize office layouts. By analyzing trends and patterns, educational institutions can maximize space utilization, reduce costs, and create more productive work environments.
Gaia Workspace is a game-changer in revolutionizing collaboration and space management in higher education. With a growing list of satisfied customers including renowned institutions like Lethbridge School Division, University of New Mexico, and EPICentre from the University of Windsor, Gaia Workspace has proven its transformative impact. With its room and desk booking features, hot desking functionality, visitor management capabilities, and visualized analytics, Gaia Workspace empowers staff in the education sector to better manage office space in hybrid work mode. By reducing office costs, improving space utilization rates, and avoiding meeting room usage conflicts, Gaia Workspace streamlines operations and fosters a productive work environment. As the educational landscape continues to evolve, Gaia Workspace is at the forefront of enabling efficient collaboration and optimized space management in higher education institutions.