Gaia WFM Leave Management makes handling leave requests easy. Navigate the increasing complexities of statutory and paid leave laws to ensure compliance. With built in mobile application and powerful workflow system, let us do the heavy lifting while you focus on what you do best.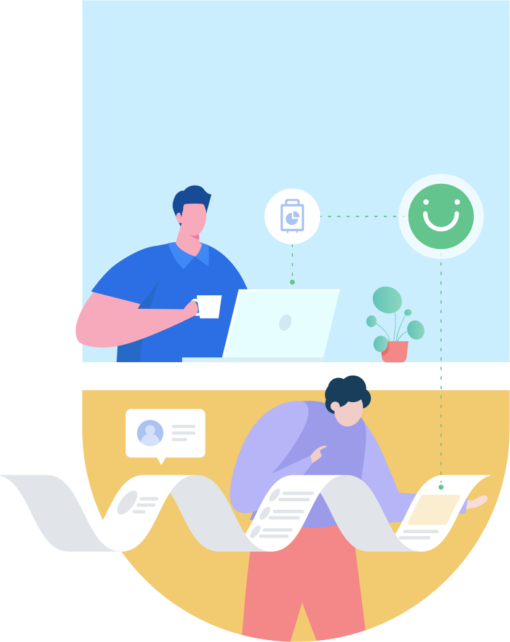 Customizable Types & Reasons
We support all kinds of leaves, whether its PTO or personal leave. You can set up custom types and reasons for your company.

Leave Balance
Customize all kinds of rules for real-time calculation. Employees can view their remaining balance on the web portal or mobile app.

View Records in Calendar
Avoid accidental gaps in coverage by always knowing who is away and when. All leave records are displayed right in the calendar view in our schedule.

Approval Delegation
Find someone to process the requests when you are out of the office. You can delegate each type of approval requests to different colleagues.

Cancel or Withdraw
You can withdraw a leave application when it's pending approval. Or you cancel that leave application after it has been approved.

Track Approval Progress
Applicants can review the approval progress of an application and can even send a friendly reminder to current approver with one click.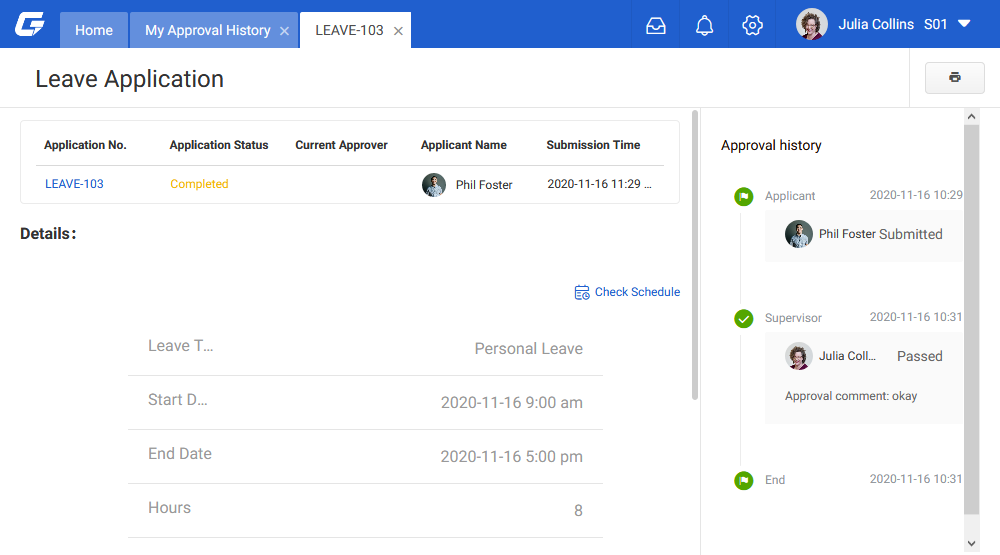 Self-Service
Submit leave applications through the web portal or Workforce Mobile; submitting a leave application has never been easier
Employees can view their remaining leave balance right on the mobile home page
Managers can approve leave applications with the click of a button
Review Records and Track Progress
Review all upcoming and previous leave records with ease
Managers can submit leave application for their employee's
The records are exportable to excel for easy record keeping.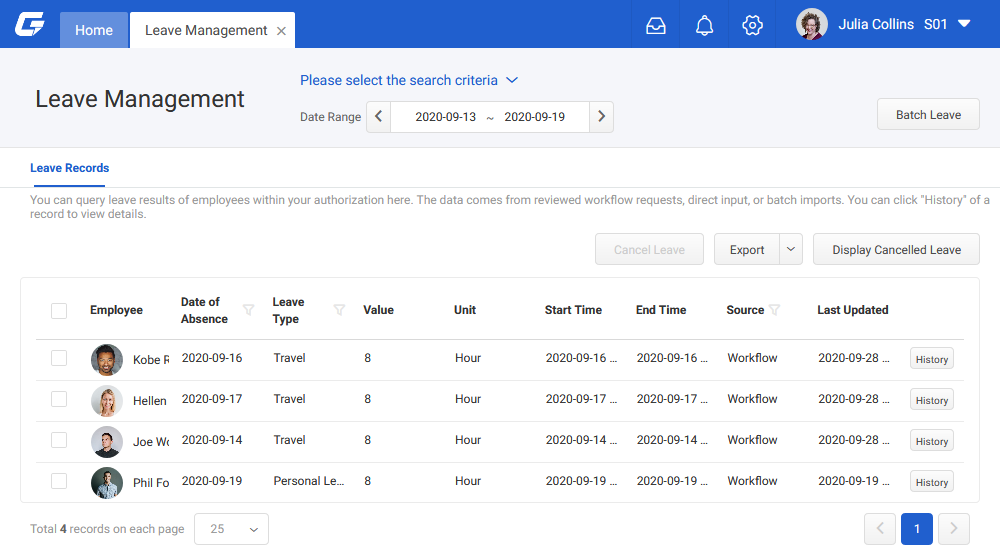 Simple, Efficient, Flexible.
User-friendly and customizable
Easy ways to attach documentation
Compatible with other HCM/ERP/Payroll 
Powerful workflow system to achieve your every need. Whether it is multi-level approval or certain condition on a specific leave type, we've got you covered.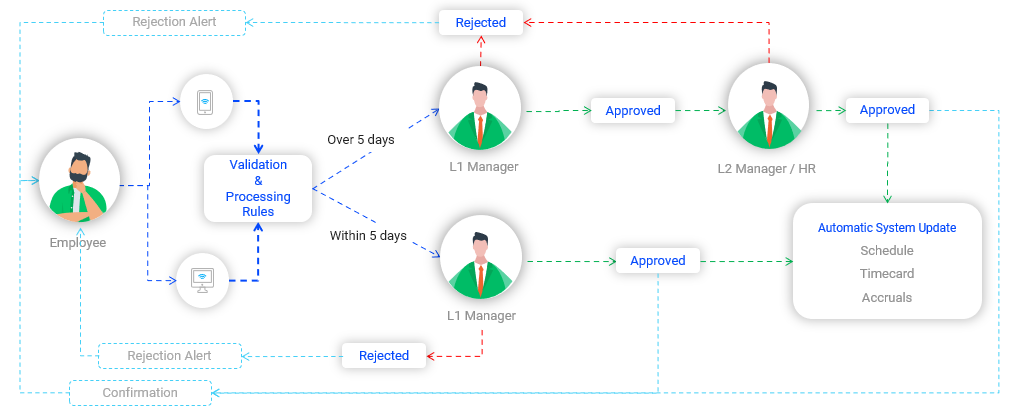 Workforce Mobile
Access schedules, manage leave application, and complete all other WFM functions on your mobile phone.

Time & Attendance
A powerful time reporting platform. Improve your attendance workflow and increase efficiency, cutting time and cost. 

Employee Scheduling
An intuitive and advanced scheduling platform. Create schedules for multiple organizations with ease.