GaiaScreen 2.0
A COVID-19 Screening Tool
GaiaScreen is a web and mobile friendly self-assessment tool to help protect businesses and their visitors from the spread of COVID-19.
Customizable questionnaire
Email alerts and notifications
Screen visitors prior to entering building
Export submission records
Manage unlimited departments or locations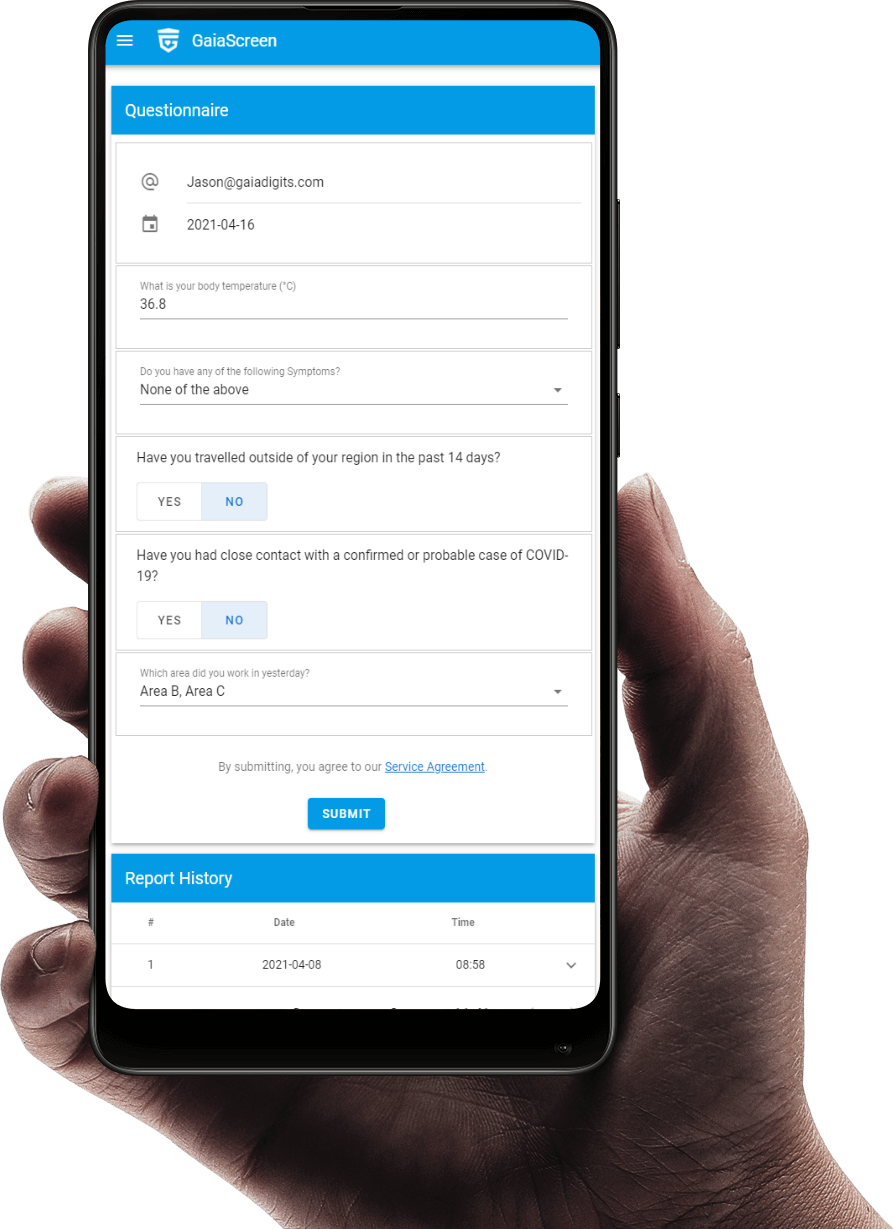 Employee Screening
Reminders sent to employees to answer daily screening questions before entering the workplace.

Visitor Screening
Visitors can scan a QR code or use an access code prior to arriving to easily track and record visitors' health status.

Vaccine & Test Tracking
Option to keep records of your employees vaccine and test history by uploading results or report to GaiaScreen.

Sanitization Tracking
Employees can simply scan the QR code or access code to report sanitization records for management approvals
Stay up-to-date with public health guidelines
Monitor COVID-19 risk and stay up to date with public health guidelines in your workspace with ease. We update the screening questions and provide isolation management guidance and resources including testing site locators and instructions, and relevant interventions.
Email alarm and dashboard with daily snapshots
The account administrator dashboard and automated reports have the data needed to ensure everyone entering the workplace has completed their daily screening. From a single location to multiple offices, view both real-time snapshots and historical views of employee records under certain authorization.
Go paperless, save time for everyone
Digitize all your data for easy organization and access to allow you to adapt quickly. Excel and paper are just not going to cut it. You can import employee information using our template file and all of the submission records are exportable to Excel.
Easily sign up by email address
Sign up your company account and add employees with only email address. We will not track or store any personal information.
Sign up for a free 30-day trial
No credit card required. Already have an account? Login here.  Download User Guide.
Employee Portal
Customizable question list

Email reminder

Email alert

Web access on mobile and PC

Multi-level organization

Track vaccination and testing

Export submission records
Visitor Portal
Employee portal

Location-based questionnaire

Location-based QR code/access code

Email alert

Web access on mobile and PC

Multiple locations

Visitors' submission reports
Sanitization Tracking
Employee portal

Customizable tracking list

Area-based questionnaire

Area-based QR code/access code

Manager review and approval

Web access on mobile and PC

Up to 20 areas per location
Ultimate
Employee portal

Visitor portal

Sanitization tracking

Customization service
GaiaScreen Mobile APP
If you are looking for an APP version for employee self-screening. We offer GaiaScreen on WFM Workforce Mobile which is available for iOS and Android . Contact us for more information.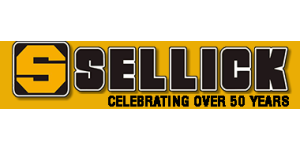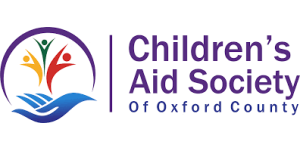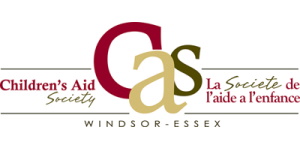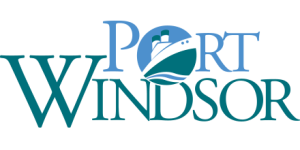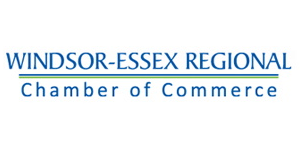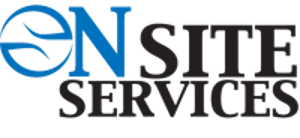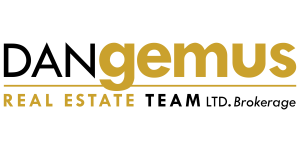 "We find the system convenient to use and the administration is very practical and well organized."
"GaiaScreen has made reporting and compliance with Covid-19 government requirements a seamless process at an affordable price. Built-in features, including email notification of an employee's failure to pass screening, lessens the chance of missing a possible risk. Great communication and updates make GaiaScreen a smart choice."